[Webinar] API Lifecycle: From Design to Test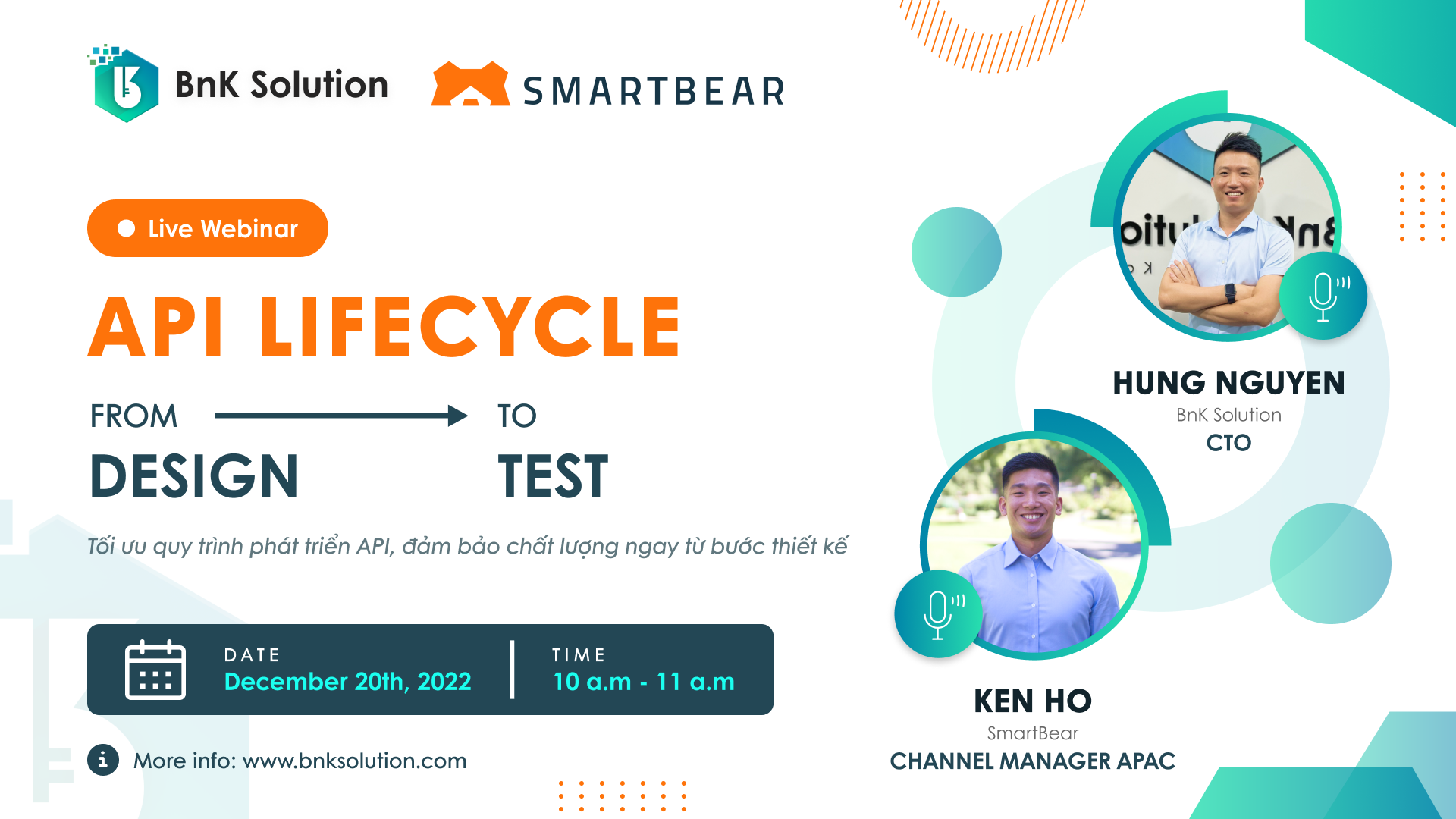 API Lifecycle: From Design to Test
Tối ưu quy trình phát triển API, đảm bảo chất lượng ngay từ bước thiết kế
Năm 2011, chứng kiến sự vươn mình của các doanh nghiệp phần mềm, trong bối cảnh ngành công nghệ đang từng bước thống trị thế giới, Marc Andreessen đã có phát biểu nổi tiếng trên Wall Street Journal:  Software is eating the world – Phần mềm đang nuốt chửng cả thế giới.
Tuy nhiên, điều Marc Andreessen đã không nói đó là: API is eating the software – API cũng đang nuốt gọn cả phần mềm. API đang ngày càng trở nên quan trọng trong ngành phần mềm, là nhiên liệu cho công cuộc chuyển đổi số. Các phần mềm ngày nay không còn tồn tại riêng lẻ mà tích hợp với nhau thông qua API. Ngay cả trong phạm vi một phần mềm, các services cũng giao tiếp với nhau nhờ API. Năm 2021, theo thống kê của Cloudfare, hơn một nửa số request qua nền tảng này là request API, vượt xa các request Media.
Với vai trò quan trọng như vậy, cùng với các yêu cầu thay đổi nhanh chóng và thường xuyên, việc phát triển, vận hành, bảo trì API cần các quy trình và công cụ ngang tầm để đảm bảo. Do vậy, BnK phối hợp cùng SmartBear tổ chức webinar nhằm thảo luận về tầm quan trọng của việc quản lý vòng đời phát triển API, cũng như giới thiệu các công cụ hỗ trợ cho thiết kế, phát triển và kiểm thử API tự động.
Thông tin sự kiện:
Ngày: 20/12/2022
Giờ: 10h – 11h
Tuesday, 20th December 2022 | 10:00am – 11:00am VNT 
Record webinar>>> Click here
Agenda: 
·   API Lifecycle
·   Demo
·   Q&A
Speakers:
Hùng Nguyễn – Chief Technology Officer, BnK Solution
Ken Ho – Channel Manager APAC, SmartBear