Webinar: Transform your business digitally at least 2x faster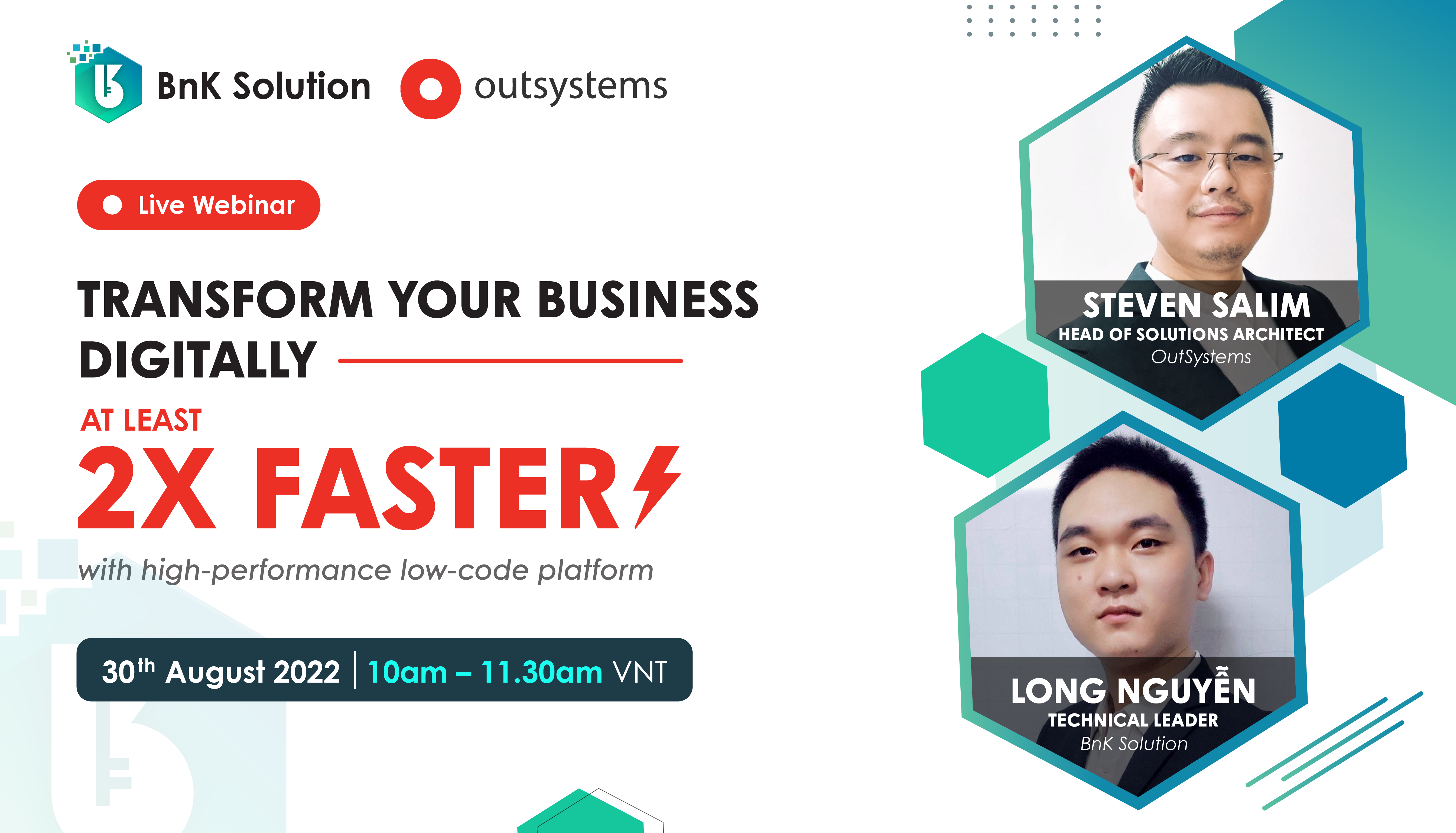 Tuesday, 30th August 2022 | 10:00am – 11:30am VNT 
Did you know that development teams are juggling 10x more code and complexity than just 10 years ago? Developers need ways to deliver enterprise-grade apps quickly. The only problem is, building robust applications with traditional tools is often time-consuming and can lead to app delivery delays. 
With the OutSystems high-performance low-code development platform, you can develop, modify, and update serious applications in days or weeks, not months. Interested in seeing OutSystems in action? 
Join BnK and OutSystems for an inspiring session about how to modernize digital experience and revolutionize enterprise applications. In this session, you will learn how to use OutSystems modern application development platform to innovate and transform your business with applications that make a difference. 
Click here to register now: https://bit.ly/3pIxMfi