VIETNAM EXPO 2023 – Accompanying businesses in the digital era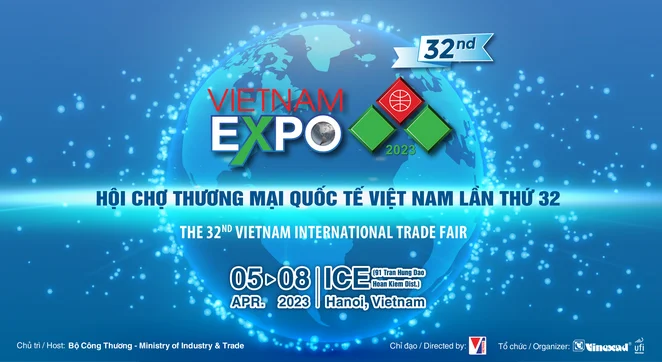 More than 500 businesses from everywhere gather at VIETNAM EXPO 2023
Vietnam International Trade Fair (VIETNAM EXPO) is an annual event hosted by the Ministry of Industry and Trade to promote business connection and cooperation activities between domestic and international enterprises.
The 32nd VIETNAM EXPO took place from April 5 to 8, 2023 at Hanoi International Exhibition Center (I.C.E) attracting the participation of 500 businesses and 600 booths from 15 countries and territories. The fair showcases many diverse product groups such as: Vietnamese brands, electronics - machinery and equipment, supporting industries, digital technology - e-commerce, …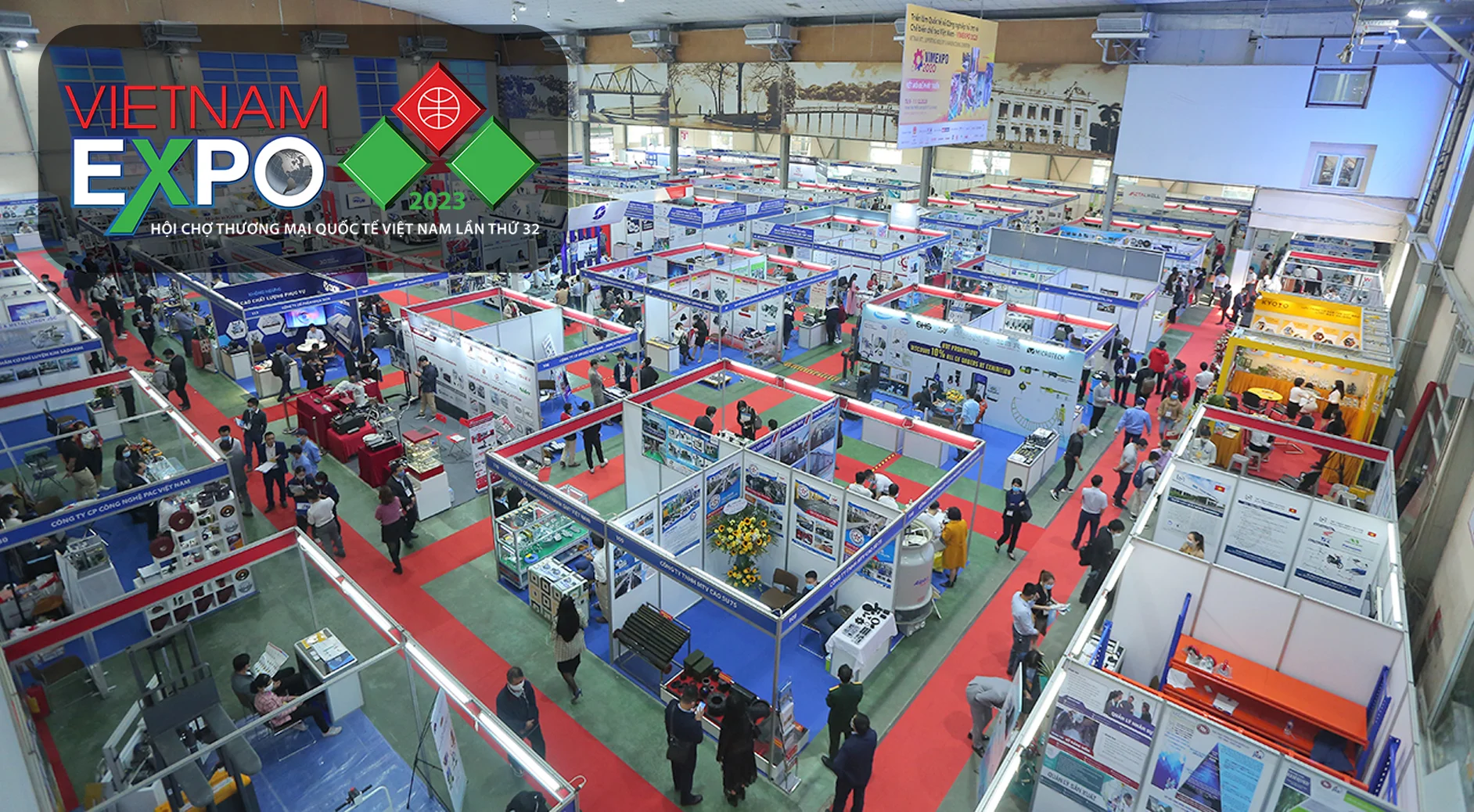 BnK Solution accompanies with Odoo at VIETNAM EXPO 2023 
Odoo, a company specializing in providing a flexible, user-friendly ERP platform, is the first choice for businesses looking for a solution that brings comprehensive efficiency to the management and operation process. 
Accompanying Odoo at this event, BnK Solution brings technology solutions in the field of BFSI, Smart Factory... Always monitor and update new technology trends, BnK Solution and ready to deploy solutions to help your business optimize time and costs, helping to maximize the speed of business digital transformation.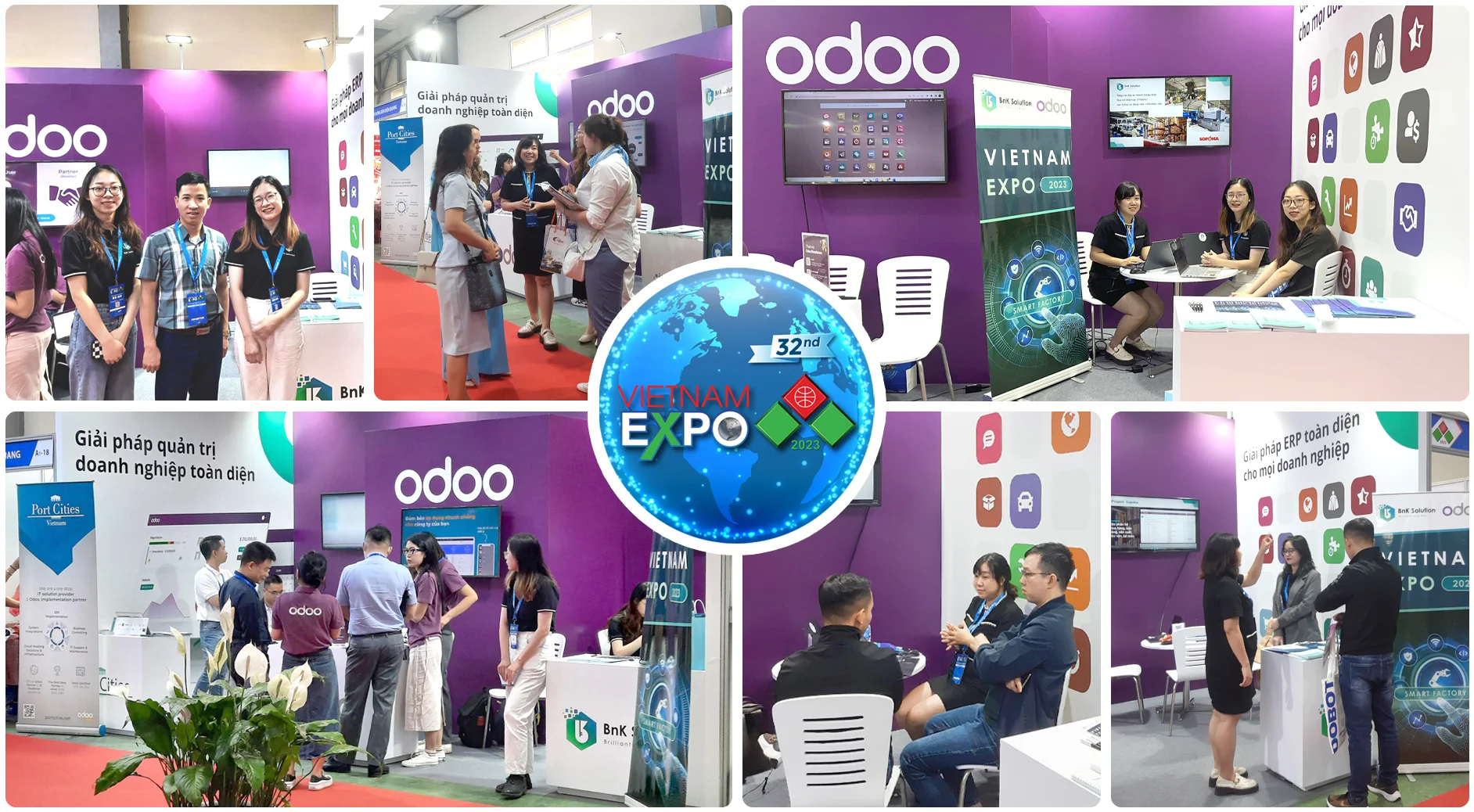 This event is an opportunity for both BnK and Odoo can meet, exchange and expand business cooperation with businesses in many different industries around the world.
--------------------------
VIETNAM EXPO 2023 – Đồng hành cùng doanh nghiệp trong kỷ nguyên số 
Hơn 500 doanh nghiệp từ khắp mọi nơi quy tụ tại VIETNAM EXPO 2023
Hội chợ thương mại Quốc tế Việt Nam (VIETNAM EXPO) là sự kiện thường niên được chủ trì tổ chức bởi Bộ Công Thương nhằm đẩy mạnh các hoạt động kết nối, hợp tác kinh doanh giữa các doanh nghiệp trong nước với doanh nghiệp quốc tế. 
VIETNAM EXPO lần thứ 32 diễn ra từ 05-08/04/2023 tại Trung tâm Triển lãm Quốc tế Hà Nội (I.C.E) thu hút sự tham gia của 500 doanh nghiệp và 600 gian hàng đến từ 15 quốc gia và vùng lãnh thổ. Hội chợ trưng bày nhiều nhóm hàng đa dạng như: các thương hiệu Việt Nam, điện tử - máy móc thiết bị, công nghiệp hỗ trợ, công nghệ số - thương mại điện tử … 
BnK Solution đồng hành cùng Odoo tại VIETNAM EXPO 2023 
Odoo, công ty chuyên cung cấp nền tảng ERP linh hoạt, thân thiện với người dùng, là sự lựa chọn hàng đầu dành cho các doanh nghiệp đang tìm kiếm một giải pháp mang lại hiệu quả toàn diện cho quá trình quản lý và vận hành.  
Đồng hành cùng Odoo tại sự kiện lần này, BnK Solution mang đến các giải pháp công nghệ trong nhiều lĩnh vực như Ngân hàng - Tài chính - Bảo hiểm, Nhà máy thông minh, ... Luôn theo dõi và cập nhật các xu hướng công nghệ mới, BnK Solution và sẵn sàng triển khai các giải pháp giúp doanh nghiệp của bạn tối ưu thời gian, chi phí, giúp tăng tốc tối đa cho quá trình chuyển đổi số doanh nghiệp.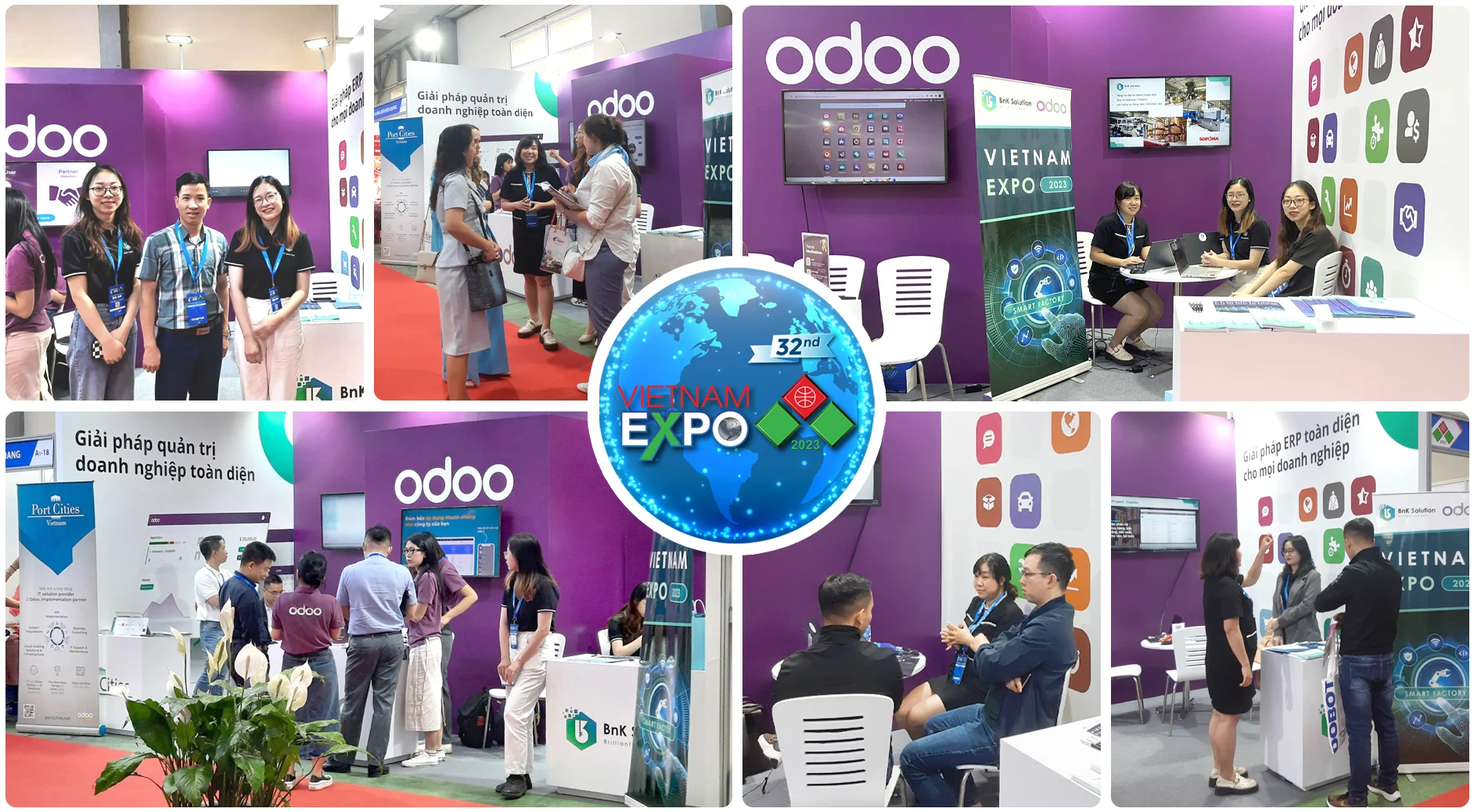 Sự kiện này là cơ hội để BnK và Odoo được gặp gỡ, trao đổi và mở rộng hợp tác kinh doanh với các doanh nghiệp thuộc nhiều ngành nghề khác nhau trên toàn thế giới.